We will gather together for an evening of Hymn Singing around a camp fire in the beautiful Fall weather.  Join us on September 24th at 5:30pm for Hot Dogs and Hymns and S'mores around the campfire.
You are invited to join us for our Trunk or treat on October 30th, 2022 from 12:30pm-2:00pm. There will be Candy, Games, Prizes, and More.
The Theme for VBS 2023 will be Mission God Possible.
Dates and more info coming soon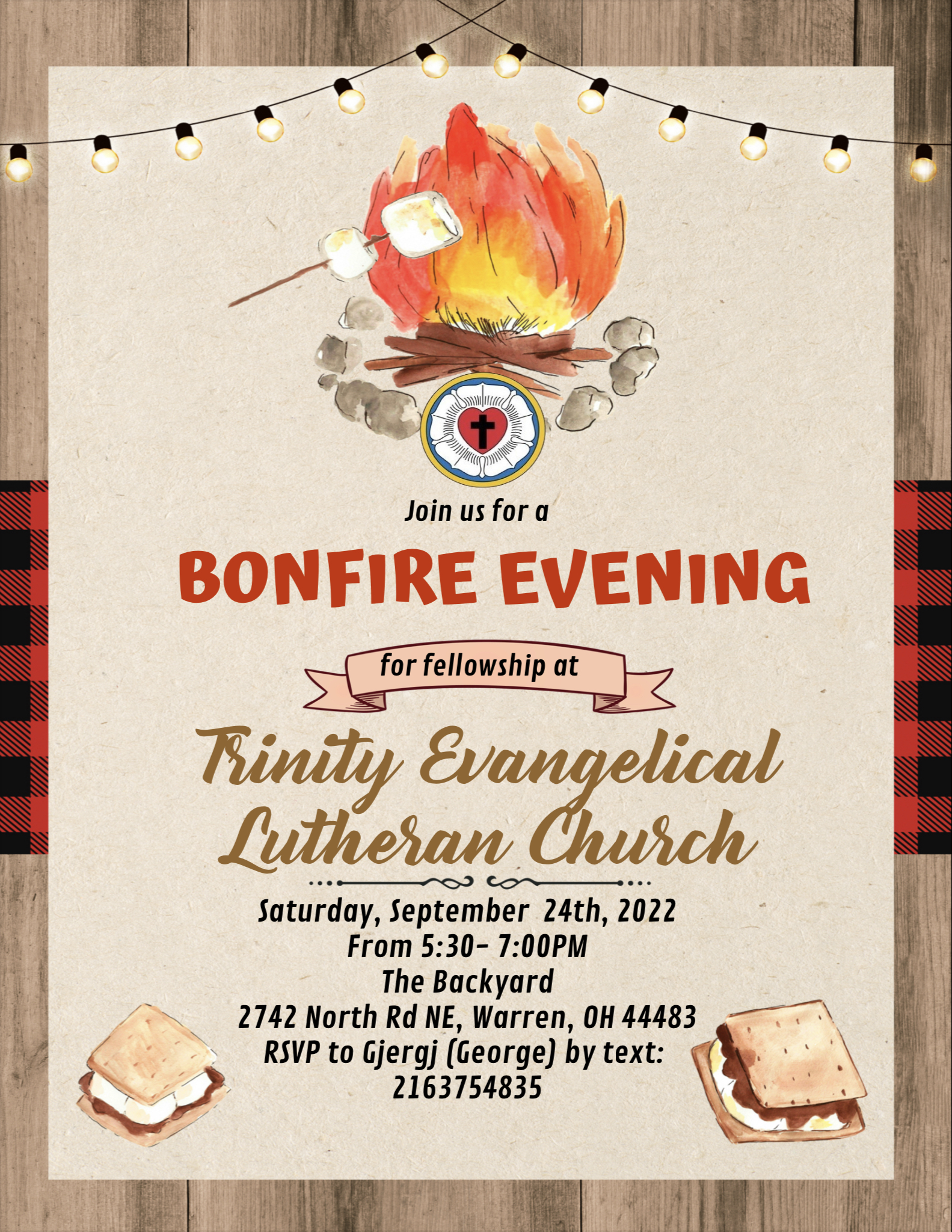 As a follow-up to our "Cruise to Salvation Island" we are having a Community Picnic on Saturday July 30th, 2022 from 3pm-7:30pm.
We will have Water and Carnival Style Games, Bounce House, the Picnic Kona Ice, Food Truck, and fun activities for the Whole Family.
The evening will conclude with Evening Prayer Service at 7:30pm for all who want and are able to stay.
Click Here to register if you plan to join us the Community Picnic.
We are excited to round out our summer activities by inviting our whole community from Warren to Cortland to Howland and beyond to join us for Sunday Morning worship on July 31st, 2022 at 10:15am, as we remember and celebrate how our God comes to us in His Service. 
We invite you to bring a friend with you to church on July 31st and we invite all who joined us for VBS to join us as well, and we hope that many from our community will join us for many Sundays following.
Thank you everyone! We had a great time this year and look forward to next year.
This year our VBS is exciting, because its three evenings of fun and excitement for the whole family as we take a "Cruise to Salvation Island". We will have an action packed compition to see which age group can earn the most points and arrive at salvation island first.
We will have fun activities, games, family dinner, songs, and Bible Story telling. The whole family is invited to join us for this cruise of a life time, and parents are invited to be involved in the fun.
VBS will take place on  July 18th, 19th, and 20th, 2022 from 4pm-7:30pm.
Each evening will conclude with a prayer  service immediately following the evenings VBS activities. The service will follow the order of Vespers or Compline.
Click Here to Register. See you soon aboard the "Cruise to Salvation".