Jesus Said to them,"Peace be with you. As the father has sent me, Even so I send you." – John 20:21

IMOPORTANT ANNOUNCEMENTS:
1. IMPORTANT WORSHIP SCHEDULE UPDATE
It was decided at the voter's meeting this past Sunday that due to lack of attendance that our Tuesday service at 4pm is discontinued. Therefore there will be no service today at 4pm. If you are have needs in relation to Worship time and getting to church please contact Pastor Wacker at 330-647-6402 or pastrortrinitywarren@gmail.com
2. Passing of Jean Brodowski
It is a with a solemn heart that we inform you that our sister in Jesus, Jean Brodowski, passed away earlier this month.
All services will be private.
Please keep her family in your prayers.
Her obituary may be found here:
https://www.cremateohio.com/obituary/Jean-Brodowski
To the right you will find a video devotion for Easter from the Lutheran Church-Missouri Synod (LCMS) President, Rev. Dr. Matthew C. Harrison.
He gives a devotional Easter-tide message to remind us what the Easter Season is about.
Happy Easter!
Christ is Risen. He Risen Indeed, Alleluia!
The April "Life Together Digest" video from President Harrison is in the far right column of the yellow rectangle.
Trinity Lutheran is open, and we hope you will join with us in church or online each Sunday for regular service. We also encourage you to check in throughout the week as we update the site frequently.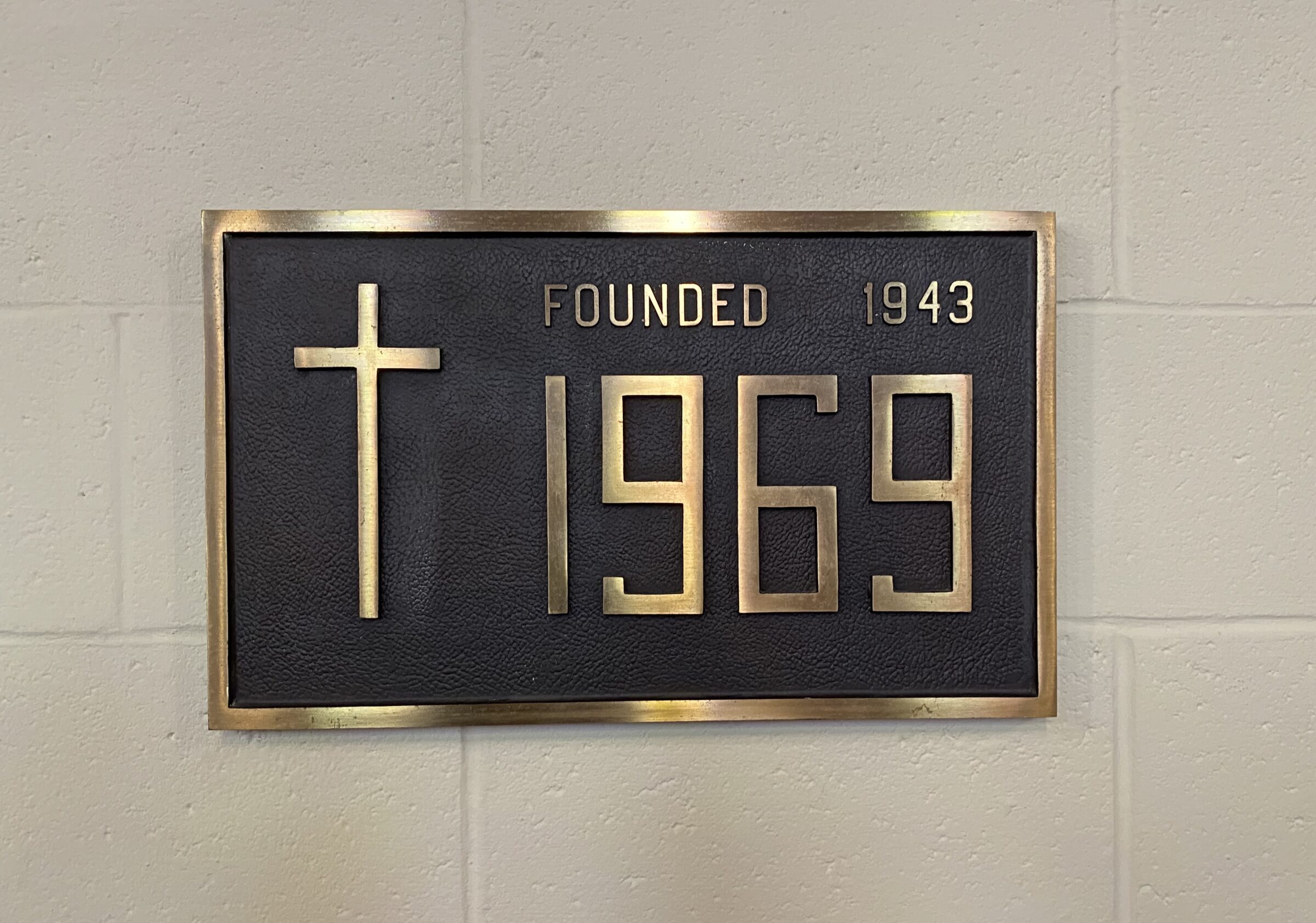 Meet the staff and clergy, read about our history, and find out about ministries and other activities. 
Trinity Evangelical Lutheran Church is led by Reverend Robert Wacker and located in Warren, Ohio.The congregation is part of the Lutheran Church Missouri Synod (LCMS).Trinity has been faithfully dedicated to spreading the word of our Lord in the Mahoning Valley since 1943. All visitors are welcome to come worship with us every Sunday morning.
With the universal Christian Church, The Lutheran Church Missouri Synod (LCMS) teaches and responds to the love of the Triune God: the Father, creator of all that exists; Jesus Christ, the Son, who became human to suffer and die for the sins of all human beings and to rise to life again in the ultimate victory over death and Satan; and the Holy Spirit, who creates faith through God's Word and Sacraments. The three persons of the Trinity are coequal and coeternal, one God.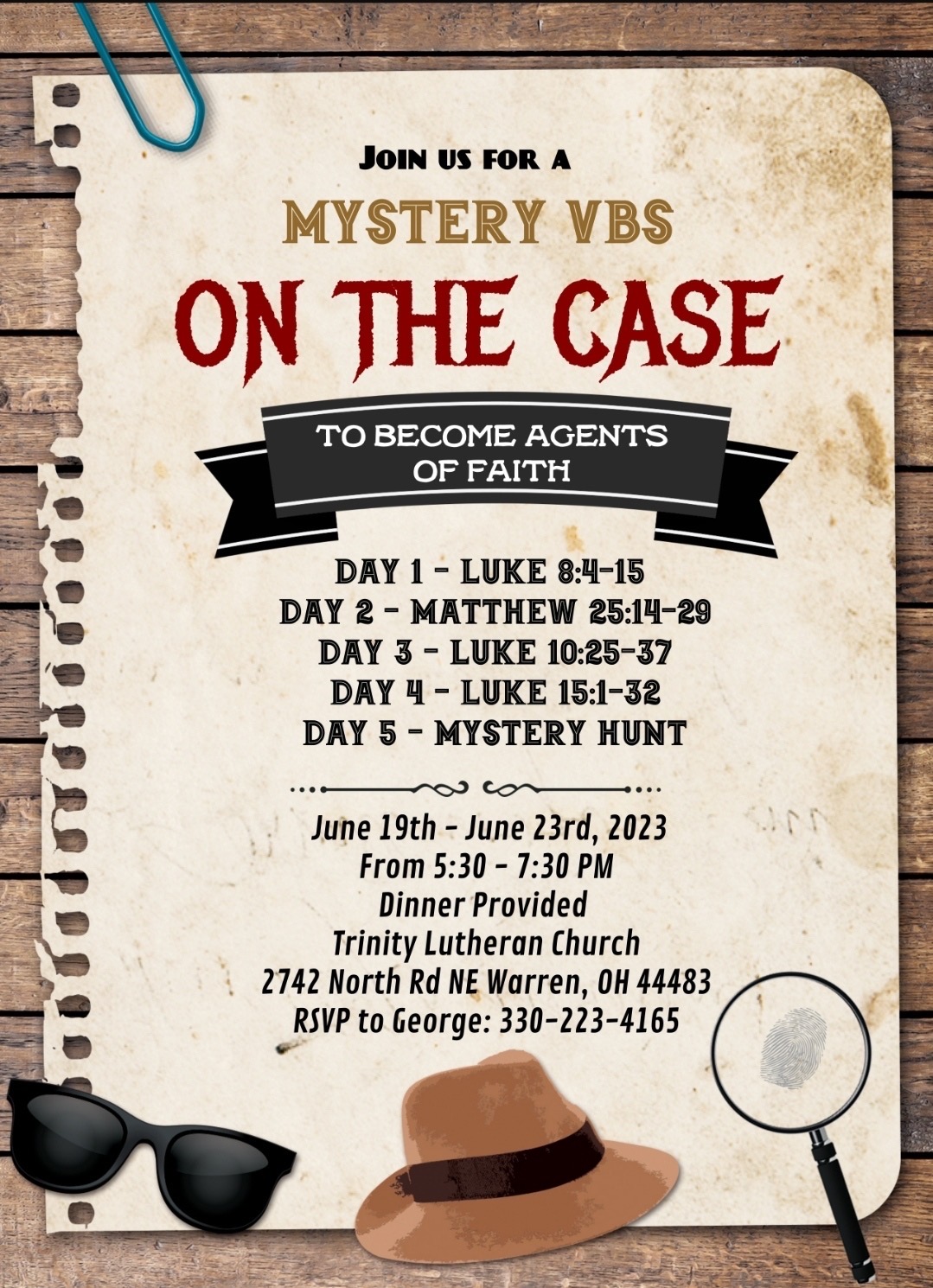 We will have Vacation Bible School on June 19th – June 23rd, 2023 from 5:30pm-7:30pm. Dinner is provided. We invite the community to join us in this activity. RSVP to George at 330-223-4165
Service at 10:15am
Potluck Picnic Following Service
*All People from our Surrounding Communities are invited to join us for this event.

This year we are celebrating our 80th Anniversary as a Congregation. We invite everyone to Join us on September 17th 2023 to celebrate with us starting at 9am with Sunday School Rally Day, service at 10:15am, and luncheon to follow service.